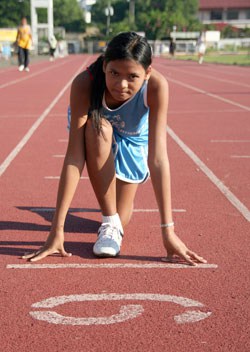 Per Shaun Groves of Compassion Bloggers:
Emilda is an 18 year-old sponsored child with the mental capacity of a three year-old. She lives in a squatter community in the Philippines.
And she's fast!
In 2009 Emilda competed in the Philippine Special Olympics and she performed well enough to qualify for the World Special Olympics in Athens, Greece this Summer.
But she needs your help to get there. Emilda's parents are unable to pay her way to Greece and neither is the Philippine government.
Her need is $19,857.
Emilda's complete story & pictures can be found here.
Click here to make a donation for Emilda.
To learn more about child sponsorship through Compassion International, click here.
In case you are new to Beauty for Ashes, about once a month I share a story about Compassion International and the difference we can all make in Jesus name, one child at a time.